Infant Deaths High In Four Midwest States, CDC Says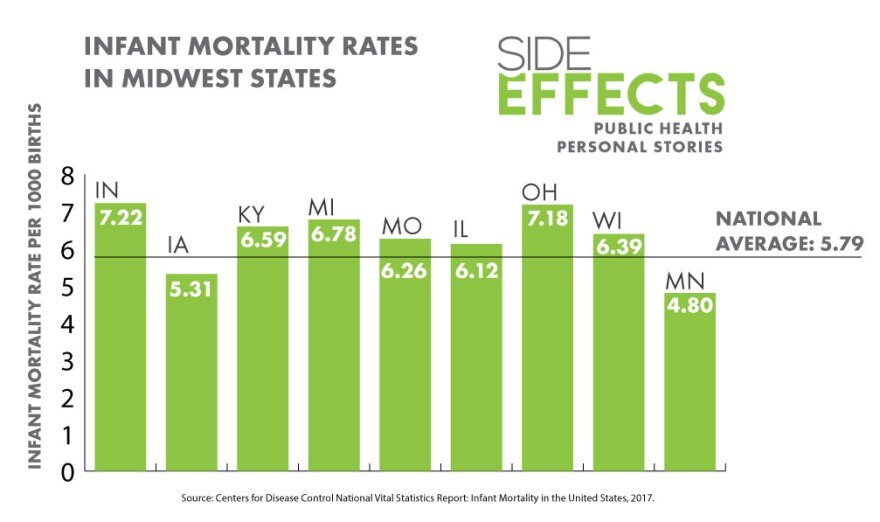 Four Midwestern states have infant mortality rates "significantly higher" than the U.S. average, a new report from the Centers for Disease Control says.
Indiana, Kentucky, Michigan and Ohio were among the states cited for rates higher than the national average – 5.79 per 1,000 live births. The report was based on 2017 data.
Eleven states had significantly lower mortality rates; Minnesota was the only Midwestern state among them.
The CDC said infant mortality rates have been trending downward for more than 20 years. Still, more than 22,000 infant deaths were reported in 2017. The main causes included congenital malformations, low birthweight and maternal complications.
Babies born to black women had the highest mortality rate, with nearly 11 deaths per 1,000 births. In Indiana, this figure is closer to 15 deaths per 1,000 births, according to state health data.
This story was produced by Side Effects Public Media, a news collaborative covering public health.