"Essential Voices" will highlight doctors, nurses, coroners and others on the front lines of the COVID-19 crisis. Have a story to tell? We want to hear from you: health@wfyi.org.
How This Nursing Aide Navigates A New Grief During COVID-19
This is part of Essential Voices, a series of interviews with people confronting COVID-19.
Long term care facilities have been hit hard by the COVID-19 pandemic. More than half of the coronavirus deaths in Iowa have been residents at these facilities. To try to keep residents safe, most have been closed to visitors since March. Steven Abdo, a nurse aide at Oaknoll Retirement Residence in Iowa City for four years, explains what it's like to work with residents who don't know when they can see their families again.
This transcript has been edited for clarity and length.
I have been planning to work as a CNA for maybe about a year while I was in kind of a gap year between getting my undergraduate degree and going on to what I hope will be PA school. And I wasn't planning on working more than a year just kind of getting some primary care experience and then going back to school, and I honestly just fell in love with the job with the people especially at Oaknoll.
When a resident that I was close to -- this was probably about a year after I'd been working there -- and he passed away. And I think for me the grief was alleviated by the fact that their families found a lot of comfort in our care that we were providing.
You know, you associate grief and mourning with loss, and I think right now there's a very significant sense of loss in what this pandemic has taken from us as like an interpersonal community, which is something we really value at Oaknoll. But I think across the world, everyone is feeling that similar senses of loss. And I think one of the best things that I've found for helping people dealing with grief is like to just ask questions about reminiscing tell us your stories or memories, or, you know, like, tell me what you'd be doing right now with your wife if you're at home or what you know, it's a beautiful day out like what would you and your husband have been doing on a day like this and, you know, it is amazing how those sort of calling to mind those sort of memories can really just bring, them in, bring you back to us a sense of peace and contentment, and realizing that, you know, things haven't always been this bad. Hopefully things won't always be this bad.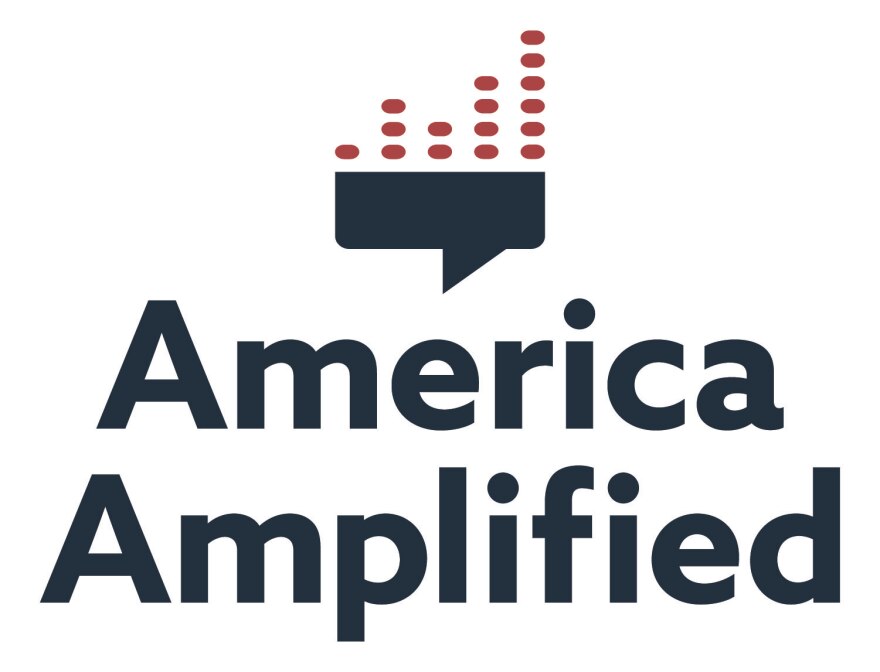 I think one of the more difficult things about the situation for the residents specifically has been that if our goal is to make Oaknoll a home for them. Right now, it feels like the complete opposite. And it probably feels more like a prison than home since they're quarantined and isolated and aren't allowed visitors and they can't go out.
And I've definitely had a few interactions with some of my residents. We've had a couple have broke down in tears and not being able to see their grandkids or their children or spouses. And I think for me those moments where it's difficult to console someone in that situation because we really don't know what's going to happen, we really don't know like, when things are going to turn around.
I want to do everything I can to respect the fact that they're having to be isolated and can't see their families. And I want to hopefully bear a little bit of that burden by saying I'm choosing to do the same thing by not interacting with my family and friends are going out in the same social circles that I would normally be a part of because I want to protect myself, but I also want to protect you and let you know that you're not the only one that has to suffer from this.
I definitely don't want to take the perspective of, oh, I've gone into work I've put in my you know, eight hours for the day I can come home and now I'm just on my own time and I can do whatever I want. But really, I think the responsibility for us continues even when we leave work because it doesn't take much to become infected and then bring that right back into work and then we've already you know, lost the battle just by that one misstep.
I'm sure I probably won't fully know all the changes that I've personally undergone until this is all over, hopefully. But I think if anything, it's affirmed my desire to work with the elderly population in a future healthcare role. I think it's definitely reaffirmed my understanding of how important teamwork in a healthcare setting is. Because in a situation like this, if one person is choosing to to not keep themselves safe, in work or outside of work, that's all you need for the whole the whole operation to break down.
If you have a personal story to share from the front lines of this pandemic, wherever that may be, emailhealth@wfyi.org.
Side Effects, WFYI and Indiana Public Broadcasting are asking Americans about health issues, as part of the America Amplified: Election 2020. The public media initiative, funded by the Corporation for Public Broadcasting, uses community engagement to inform and strengthen local, regional and national journalism. Follow on Twitter at @amplified2020.