This Week In Public Health: Worry Grows Over Obamacare Repeal Costs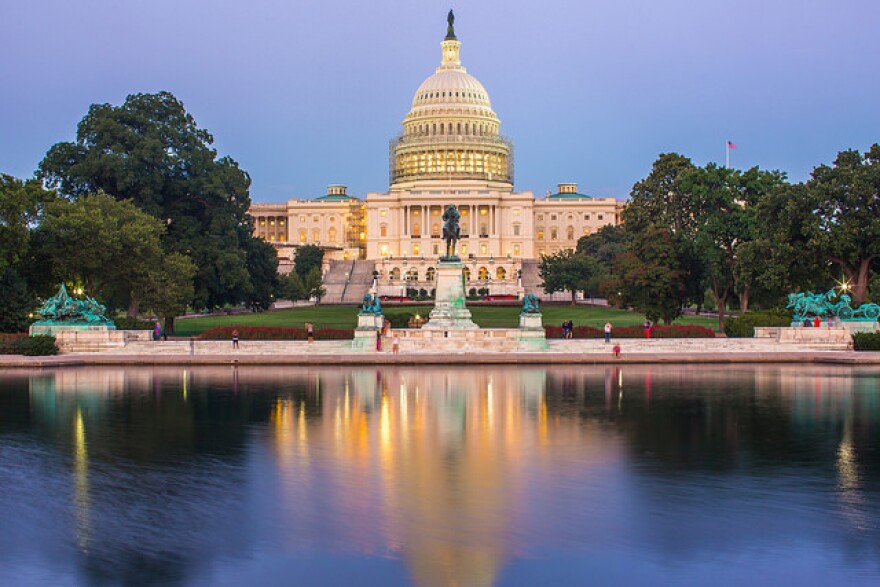 This week - Fallout continues from proposals to repeal and replace Obamacare with advocates worried what changes will mean for addiction and mental health treatment, potentially bigger medical bills and millions more uninsured. ... Also, President Trump's budget would make steep cuts to the EPA. How could it affect our drinking water? ... Read on ...
Medical Bills Made Him Once Refinance His Farm. Could It Happen Again?
Meet Darvin Bentlage. He says his health insurance plan used to be the same as all the other cattle farmers in Barton County, Mo.: Stay healthy until he turned 65, then get on Medicare. That plan didn't work out, and now with the prospect of losing his Affordable Care Act coverage, Bentlage worries about a return to when his health insurance was unaffordable. For Side Effects, Bram Sable-Smith reports.
Does The GOP Health Care Proposal Put Mental Health And Addiction Treatment At Risk?
Obamacare forced Medicaid plans to cover mental health and addiction treatment just like other physical health conditions. The new GOP proposal to overhaul the nation's health care system would likely roll those gains back, reports Jake Harper for Side Effects. "Do states have the ability to pay for those services? I would say that many do not," one advocate says.
Proposed Law Would Require All California Children To Be Screened For Lead
Growing national concern about lead poisoning in children has prompted a California lawmaker to introduce legislation to ensure that all of the state's kids are tested for the toxic metal, reports Ana B. Ibarra for California Healthline.
Quick Hits
The Congressional Budget Office, that nonpartisan arbiter of what legislation might cost, says up to 24 million could become uninsured if the GOP's proposal to replace Obamacare becomes law.
Separately, President Trump's proposed budget makes a deep cut to the EPA, potentially crippling the agency's ability to keep our water clean.
Preparing for a potential Ebola outbreak cost the nation's hospitals more than $360 million.
Researchers say over-the-counter birth control pills would be safe for teens to use.
Finally, from the you-don't-say file: Study Links Unhealthy Eating To Nearly Half Of American Heart Deaths.