An opioid epidemic. High smoking rates. Health care provider shortages. Indiana faces serious public health challenges. Side Effects Public Media provides in-depth coverage of these issues and more.
Why Distributing A COVID-19 Vaccine Is Harder Than It Sounds
Pharmaceutical companies are scrambling to develop an effective COVID-19 vaccine and receive FDA approval. In the meantime, states are finalizing plans to distribute the vaccine — and overcome potential challenges.
Tom Duszynski, director of epidemiology education at Indiana University-Purdue University Indianapolis, says there are a lot of questions about setting up distribution systems in the Midwest and across the country.
"How do we move the vaccine from A to B? Are [states] prepared ... when a vaccine arrives?" he says. "Do they have a plan in place then to get it actually in the arms of individuals that need it?
"How are we going to do this safely? Do we have enough people on the ground to process the paperwork as well as actually vaccinated individuals in a timely manner?"
In an Oct. 28 news conference, Indiana State Health Commissioner Dr. Kristina Box said the state "realistically" expects to receive the first doses of a vaccine in mid- or late November. Box said it's likely to be the Pfizer vaccine and the timetable is what federal officials have indicated.
As states wait for a COVID-19 vaccine, they're vetting distribution plans with the CDC. However, Duszynski says following 9/11, state health departments were already required to plan for emergency events on a mass scale.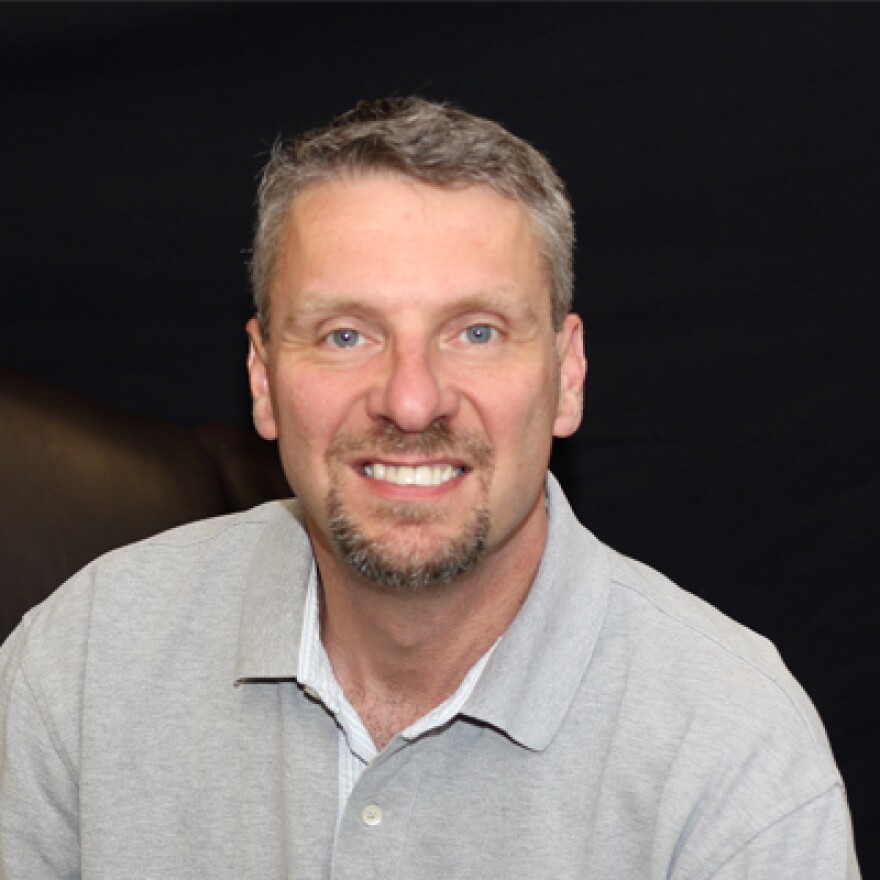 "I think they're thinking comprehensively, but it's got to be flexible, in the sense of, we don't know what we don't know," Duszynski says.
One thing is clear: Across all state plans, health care workers will be the first to get vaccinated with a likely-limited drug supply. This includes workers in hospitals, but also those at nursing homes, morgues and a long list of other places.
Dr. Mark Plescia is chief medical officer for the Association of State and Territorial Health Officials, which represents the top health officials in each state. He says states face big challenges in simply handling a vaccine.
"We've seen a fair amount of concern or emphasis on what we refer to as the cold chain," he says. "That has to do with being able to store the vaccine at the appropriate temperature."
The Pfizer COVID-19 vaccine needs to be kept extremely cold — negative 94 degrees — to maintain its effectiveness. That's a potential problem if local health departments don't have special freezers or a dry ice supply.
Then, there's keeping track of everyone who gets a vaccine and when they may need a second dose.
"In order to do that, we need to make sure there's adequate funding going to states," Plescia says. "States don't have the ability to just come up with this money."
His association is lobbying the federal government for more than $8 billion to support the states through vaccine distribution.
However, all of this planning may be worthless if Americans don't want to get vaccinated.
"As I say, it's not vaccines that saves lives, it's vaccinations," Dr. Linda Fu says. She researches vaccine compliance and works at Children's National Hospital in Washington, D.C.
September polling from the Pew Research Center shows Americans are hesitant about a COVID-19 vaccine. Only about half said they would probably or definitely get the vaccine if it was available when the survey was taken.
Polling prior to the H1N1 vaccine in 2009 showed similar numbers around intent. But actual immunization rates wound up being higher for some at-risk groups.
Fu says having medical providers receive the COVID vaccine first could make others more trusting. "I think a side benefit is that study after study shows that people trust their health care provider the most for vaccine advice."
But Fu notes that some communities have historical distrust in the medical field. Reaching out and communicating with them will be essential.
"One in 920 African Americans have died of the novel coronavirus. And yet their vaccination intent last month was lowest," she says. "Fewer than one in three African Americans were interested in accepting the vaccine at that point."
Plescia agrees. He says the association is pushing states to build trust in these communities.
"We've already seen such concerning disparities with COVID, and who's being affected by COVID, who's getting sick, who's getting really sick, who's dying," he says. "We hope this might be a way to break that cycle."
For now, states will continue to refine their distribution plans — likely the largest undertaking of its kind in U.S. history
This story was produced by Side Effects Public Media, a news collaborative covering public health.